Welcome to Dantzman Law Office
The Law Offices of Dantzman and Dantzman provides quality, competent, personal bankruptcy representation to all our clients. We serve clients throughout the Mid Hudson Valley in New York, and serve clients in Dutchess, Orange, Ulster, Putnam, Columbia and Sullivan counties.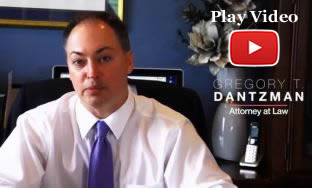 At Dantzman and Dantzman we understand that the decision to file bankruptcy can be a difficult one, often coming at a stressful time for individuals and families. Our firm takes pride in being accessible to clients to answer the difficult questions you may have.   Our goal is to help you achieve a fresh financial start.
Our firm focuses its representation on chapter 7 & chapter 13 bankruptcy protection.  Please take time to visit our site and then contact us. We always offer a free initial consultation, reasonable fees, and payment arrangements.  It is our commitment to personally spend time with you to discuss your situation and determine the best course of action to help you and your family.
The Bankruptcy Code can be complex, but at its core the bankruptcy laws have their roots in biblical laws on forgiveness of debts.  The law is there to provide honest individuals protection from their creditors and a way to either restructure or forgive your debts.  There is hope there is help.  Our Mid Hudson Valley bankruptcy lawyers are here to help guide you toward a solution that is best for you.
Dantzman and Dantzman: Your best choice for bankruptcy lawyers in Mid Hudson Valley.
We Are A Licensed Debt Relief Agency.
We Can Help You File For Bankruptcy Relief.
*Prior results do not guarantee the same outcome